Official Launch of IN2SMART Project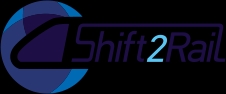 »Intelligent Innovative Smart Maintenance of Assets by Integrated Technologies« (IN2SMART) is the title of the first Research and Innovation project launched by the Shift2Rail Joint Undertaking, in which the Fraunhofer IVI is participating. IN2SMART will start on September 1st, 2016, and will run for a term of three years. A consortium of 19 partners – compiled from the JU's founding and associate members and coordinated by ANSALDO STS (Italy) – are going to collaborate on topics in the field of intelligent maintenance systems and strategies, as set out in the Shift2Rail call S2R-CFM-IP3-02-2016. All activities addressed in the IN2SMART project will be related to Innovation Programme 3 »Cost-efficient, sustainable and reliable high capacity infrastructure«, and in particular to Technical Demonstrators TD3.6 »Dynamic Railway Information Management System (DRIMS)«, TD3.7 »Railway Integrated Measuring and Monitoring System (RIMMS)«, and TD3.8 »Intelligent Asset Management Strategies (IAMS)«.
Within IN2SMART, the Fraunhofer IVI will lead Work Package 9 »Asset Management and Decision Support«, which will lay the foundation for future asset management in railway infrastructures. The main objective of WP9 is to design and study a generic framework for the decision-making process of maintenance and interventions planning. Requirements and specifications of the decision-making framework will be based on several business cases provided by infrastructure owners/managers, railway undertakings, maintenance contractors and service providers, which will be involved in the activities.