Background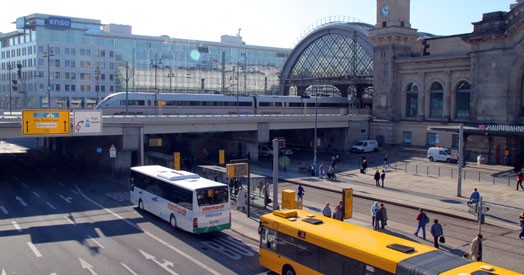 The issue of how our daily activities affect energy efficiency, safety, and the environment is among the most discussed topics in Europe today. In the search for improvement potential, mobility and transportation are at the top of the agenda.
Research supported by the European Commission proposes the concept of co-modality as an essential instrument to achieve a high level of mobility while respecting environmental protection. Co-modality is defined as the efficient use of different transport modes on their own as well as in combination.
Today's existing transport system is still far from being able to realize that concept. The interface between long and short-distance transport in a door-to-door trip often remains the weak link in the transport chain. This is true for both passenger and freight transport. The current situation favours the choice of uni-modal solutions by users, and handicaps the development of more competitive and more sustainable transport chains. In addition, this situation reduces the number of alternatives available to users, such as innovative services and intermodal transport. Instead, users have to cope with complex, expensive and inefficient operations in these interfaces.
The outcomes of CLOSER project will address these issues. CLOSER is a project co-funded by the European Commission FP7.