Innovative IT Solutions for Emergency Response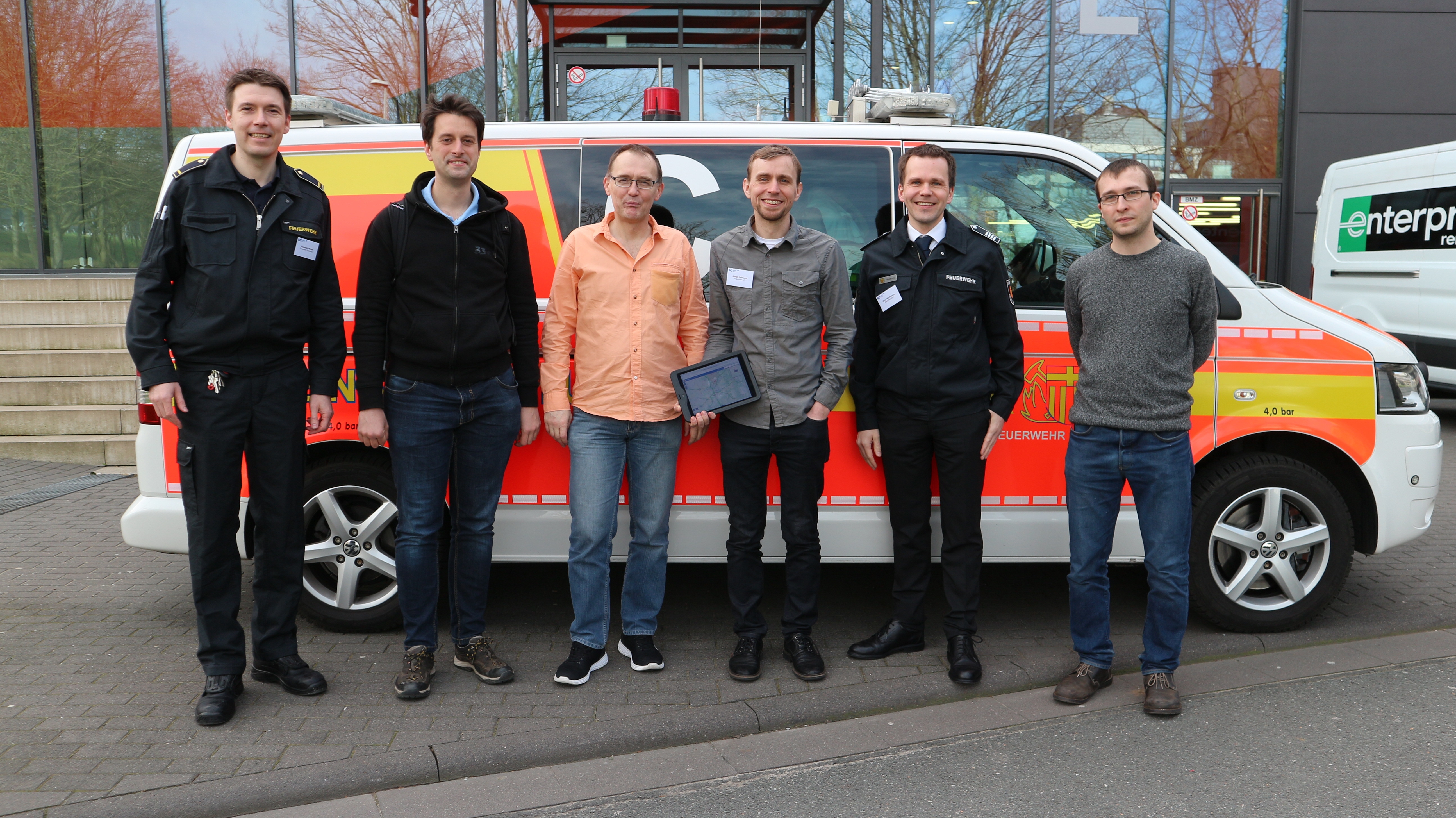 On March 22-24, the 2019 Safety Days were held at Universität Paderborn. The interdisciplinary convention had the motto »Informationstechnologie trifft zivile Gefahrenabwehr« (Information Technology Meets Emergency Response) and offered the opportunity for decision makers, practicioners as well as scholars, IT professionals and amateurs to discuss opportunities and challenges arising from the use of new technologies in the field of emergency response.
The special highlight of the Safety Days was a 48-hour hackathon, during which users and IT professionals worked together to create relevant solutions. One of the Fraunhofer IVI researchers participated in both the convention and the hackathon. He and his team worked on integrating the alarm messages of the Paderborn fire department into their geodata service. The results of the hackathon were presented in front of an expert audience.