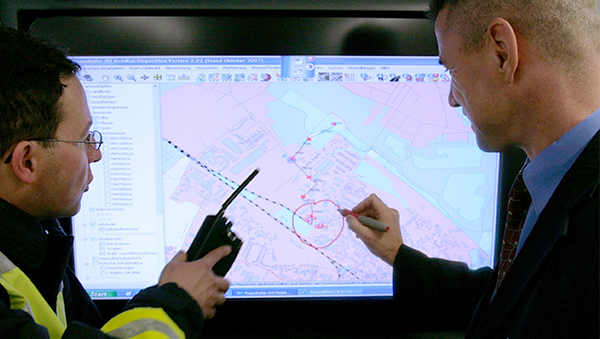 The department, which is divided into three working groups, offers a wide array of services in the research areas of security, business process analysis, logistics planning and infrastructure management. The interdisciplinary team includes computer scientists, geoscientists as well as mathematicians with both professional expertise and practical knowledge.
Application-oriented research and development projects are focused on decision support for an optimized planning and control of resources. The core competencies of the department comprise the development of novel optimization processes and algorithms as well as the conception and implementation of complex systems.
In the age of digitalization, it is not only the controllability of data that counts but the creation of data value as a business benefit. The Working Group »Digital Business Processes« uses the AcubeS system (A³ – Analytics as a Service) based on the Apache ecosystem in order to achieve highly dynamic data storage and analysis of structured and unstructured amounts of data.