3rd Dresden Conference »Innovation Electric Bus« – Press Event
December 11, 2015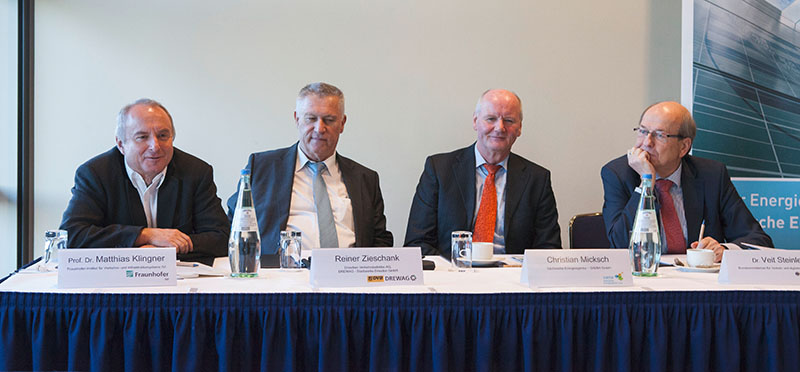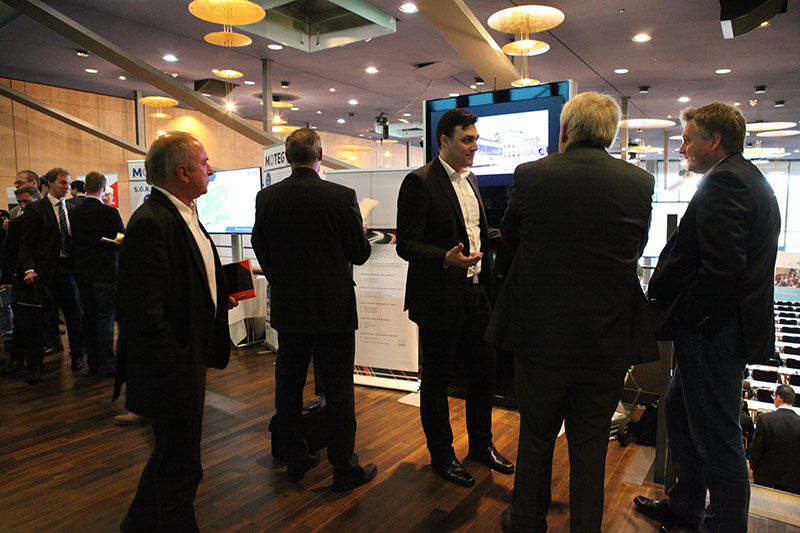 Prior to the 3rd Dresden Conference »Innovation Electric Bus«, a press conference was held on December 10, 2015 in the International Congress Center Dresden.
Institute Director Prof. Dr.-Ing. Matthias Klingner talked about the positive experience gained during the implementation of electric buses. »In a collaboration with industry partners, the DockingPrinciple was successfully installed in a fully electric 12-m bus and brought to a pre-series status. The technology's high quality and reliability was demonstrated during an error-free six-month practical testing period in the regular service of the DVB (Dresden public transport provider). We are very proud that an electric bus – even if it is not a traditional one – is operated again in Dresden after 40 years of absence.«
At the exhibition, visitors can get information on current developments in the field. In addition to its fast charging battery bus, The Fraunhofer IVI will present its battery monitoring system and a tool that is the basis for recommendations regarding the step-wise route implementation of electric buses.