Test Stand for High Current Contacts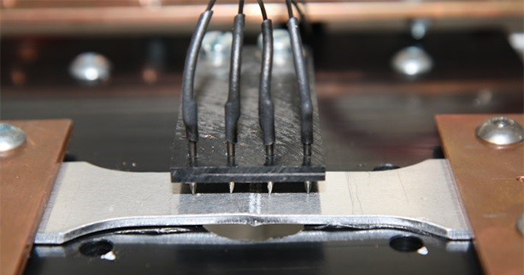 The live connection components of battery systems are of equally great importance for safe and low-loss operation than the choice of single cells. Fraunhofer IVI owns a test stand especially designed and constructed for the purpose of characterizing these connection components that allows the measuring and characterization of the resistances within novel welded joints and other cell connectors in general. To achieve this, currents of up to 3000 A can be supplied and resistances determined with a precision of up to 5 µΩ. In addition to resistance determination, the development of hot spots and the total heat emission can be investigated using infrared thermography and integrated into the evaluation of current carrying capacity.
In addition, the entire testing process and the parameters to be recorded can be customized according to customers' demands.