Test Stand for Combustion Engines and Electrical Machines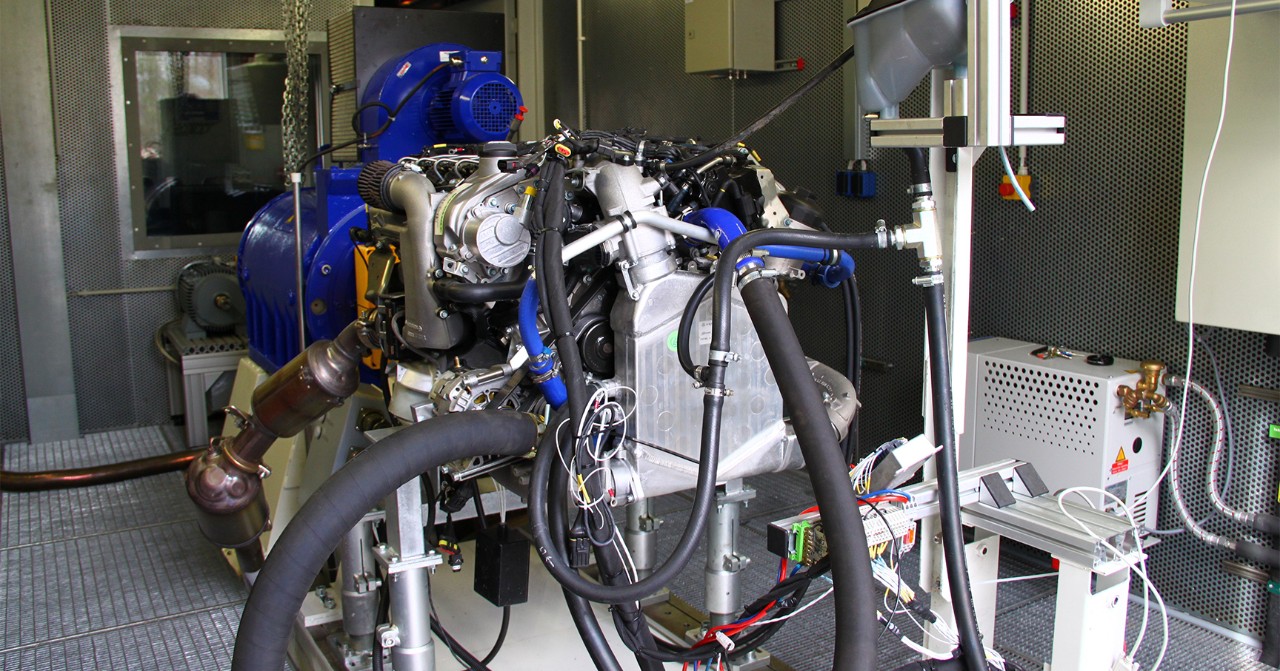 The test stand is designed for engines of commercial vehicles and for electrical machines with the dimensions of commercial vehicles.
A special feature of the institute's facilities is that it is possible to connect the battery simulators, battery test stand and engine test stand. This way, a serial powertrain and engine test field is created that is very well suited for the development of large hybrid and electric vehicles such as the AutoTram® Extra Grand and the EDDA-Bus.